Auto Body Repair Services
Schaumburg Illinois Collision Repair Services
Collision Service Center is designed to accommodate our customers, and it has created an efficient workplace for our professional staff.  State of the art equipment, along with a staff that has over 40 years of experience, guarantees Collision Service Center will restore your vehicle back to it's original condition.  The Collision Service Center team strives to provide you with high quality, cost-effective services, and to care for all of your needs with professionalism. We have the latest in equipment and technology to provide quality repair services to any vehicle. At Collision Service Center, we are committed to ongoing education for our technicians and proud to serve Schaumburg and the surrounding areas.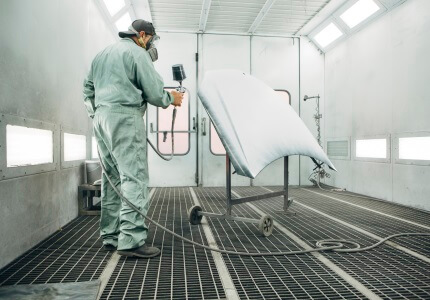 Wondering how you will get around after dropping your car off at the repair shop? We can reserve a vehicle for you while you have your vehicle repaired with us. Renting a car allows you the flexibility to go where you want when you want, without the hassle of coordinating schedules with family or paying a ride hailing service every time you need to leave your house. No hassle. No fuss. Let us take care of you.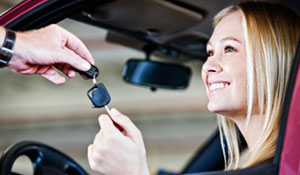 Schedule an appointment for an estimate so we can develop a detailed plan to make your vehicle look like new again. Keeping your vehicle's paint, carpet, rubber, vinyl, and upholstery clean and conditioned can be as important of a factor in the valuation of your vehicle as keeping up its mechanical condition with tune-ups, oil changes, brakes, tires etc. After your vehicle is repaired, we wash it and clean it, so that when you come to pick up your vehicle, you can be assured that it will be to your satisfaction.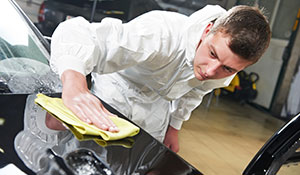 In the unfortunate event of hail damage we can smooth things out for you. We offer paintless dent removal and/or conventional body repair to get your vehicle dent free. Paintless dent repair is a process whereby a skilled metal craftsman uses specialized PDR tools and graphic lighting to gently massage the dings and dents in your panels from the underside, restoring them back to pre-accident condition and strength. Paintless Dent Repair (PDR) does not utilize heat, dry ice, paint, nor fillers to repair during the process.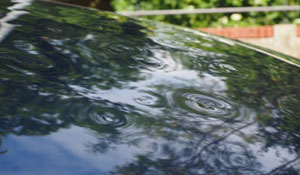 Collision Service Center has been tested and approved by multiple car manufacturers and many different vehicle repairers associations. We are proud to hold the iCar Gold Class standard which means we have met the industry's standards for training that contributes to complete, safe, and quality repair services. We have what it takes to repair your vehicle to pre-accident condition! Be assured that your car will be properly repaired to industry standard condition with Collision Service Center. We have all of the auto body repair equipment, training, and knowledge to repair your vehicle back to pre-accident condition.